Episodes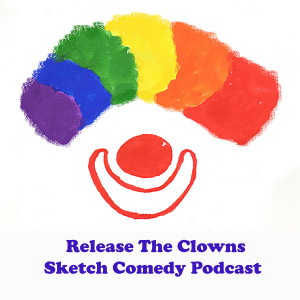 Monday Feb 12, 2018
Monday Feb 12, 2018
13 - unlucky for some, but not for you, because Release the Clowns Episode 13 features the very best of episodes 1 to 5. That's right, as Nick and Alex are both enjoying their birthdays, we decided to free up some time for partying by allowing you to relive the very best moments of the formative shows of what is fast becoming the most popular comedy sketch podcast in Sidcup.
GASP! at the ferocity of a medieval siege
QUAIL! before the wrath of God
WONDER! at the audacity of marketing executives
REMEMBER! what a letter is
MIAOW! with the soap opera kittys
All this and much, much more as Release the Clowns delivers 30 minutes of peak silliness, specially selected to delight, titillate and surprise.