Episodes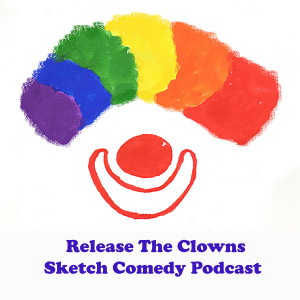 Monday Nov 20, 2017
Monday Nov 20, 2017
Hello internet!
Welcome to the new comedy sketch podcast from the Release The Clowns team.
It's approximately 15 minutes of fun that we hope will get you laughing. 
Like what you hear? Then please don't feel shy - tell the world!
This week is packed with: cats in Eastenders, Medieval Emojis, murderous grannies, unfunny comedians, frolicking sommeliers, and The Godfather - it's an offer you can't refuse.